Institutional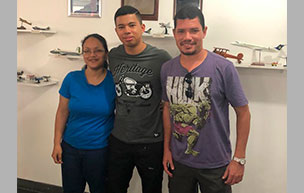 Founded on 10/31/1978, AEROPARTES BRAZIL was created with the objective of providing services for the purchasing and sale of aircraft parts and components. Aeropartes Brazil is recognized in the Country as a leader on its sector.

Aeropartes Brazil carries an inventory of 260,000 line items, which 70,000 is of its property and 190,000 of partners which Aeropartes help to sell the material.

Throughout its trajectory, the success of the venture is attributed to the respect and attention given to its customers, generating in them a sense of trust and credibility, with the certainty that AEROPARTES BRAZIL is committed to results obtained through Quality In the Provision of Services, always with convergent focus for "Customer Satisfaction"